Experienced. Trusted.
Since 2003
With over 20 years' experience, In Sea Pools & Spas is a family business, proudly owned by Scott and Stacey Stalnaker. Scott and Stacey were married on the Outer Banks in 2010 and now live in Kitty Hawk with their daughter Logan and dog Huck.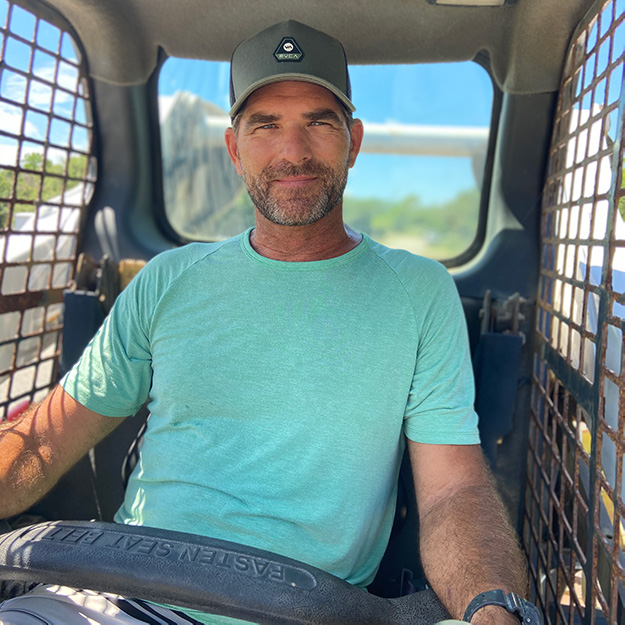 A native of Hampton, Virginia, Scott pursued a degree in Business at VCU where he attended on a baseball scholarship. His passion for outdoor activities and a family centered community lead him to move to the Outer Banks in the late 1990s. After several years employed with other construction-based businesses, Scott realized his quality standard was only going to be realized by opening his own business, so in 2003 In Sea Pools & Spas was founded.
With his background in business and construction, Scott is well regarded as one of the leading professionals in the pool and spa business. His commitment to delivering the highest quality product to his customers is unmatched on the Outer Banks. Friends and colleagues describe him as a dedicated professional with an unrivaled work ethic.
Growing up in Prince George County, Stacey has a background in construction, legal administration and management. She runs the daily operations of the business with a commitment to customer care, timely service and attention to detail. You'll often find her biking the paths of the island, hanging by the pool with Logan and watching her dog Huck swim laps.
As a family centered business, Scott and Stacey are champions in the community with both their time and financial contributions to the Outer Banks SPCA, Kitty Hawk Elementary School, Dare County Schools, Southern Shores Fire Department, Outer Banks Homebuilders Association, Outer Banks Chamber of Commerce, and Outer Banks Women's Club.